NEW MATERIAL

SCIENTIFIC FACTS AGAINST EVOLUTION
Items Shared by
Others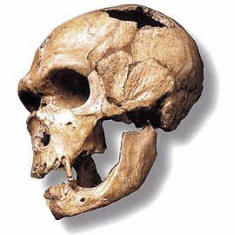 "Faith is:
the substance of fossils hoped for,
the evidence of links unseen." M.M.
Protein: the Brainless Wonder now PDF eBook
Even Molecules Need Chaperones
Unnatural Graveyards Guest article by Jonathan Gray
Frozen Aircraft Shock Guest article by Jonathan Gray
Can Microevolution Account For Macroevolution?
NEW! Explore the Hydroplate Theory: Off site link to online book
Cambrian Explosion Controversy
Scopes-evolution update.pdf 80 Years After Scopes Trial New Scientific Evidence Convinces Over 400 Scientists That Darwinian Evolution is Deficient !
Scientific Dissent from Darwinism.pdf
Is the Scientific Community in for a Big Surprise about the Big Bang? Guest Article by Robert Gentry
Ernie Evolution Evolves his own Demise 09-2004
New Thought-Provoking Quotations 09-2004
"Inherit the Wind": A Hollywood History of the Scopes Trial
Plants that Defy Evolution